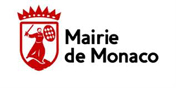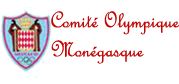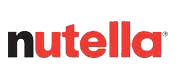 Nations participantes/Participating Nations/ Nazioni Partecipante :
Cette année, en raison des incertitudes dues à la Covid, les nations qui figurent dans le tableau ci-dessous, sont celle qui ont confirmé leur intention de participer ; participation bien entendu soumise aux dispositions gouvernementales.
This year, because of uncertainties due to Covid, the nations listed in the table below are the ones that have confirmed their intention to participate; participation of course subject to government provisions.
Quest'anno, a causa delle incertezze dovute al Covid, le nazioni elencate nella tabella sottostante sono quelle che hanno confermato la loro intenzione di partecipare; partecipazione naturalmente soggetta a disposizioni governative.

Croatie
Managers :
Cedo Vukelic
Vjekoslav Matetic
Damir Jasic
Joueurs/Players :
Ria Vojkovic
Ira Nimcevic
Ivan Nacinovic
Niko Žiganto
Filip Klaric
Lovro Šipek
Luka Gaspar
Karlo Šaban


France
Managers :
Xavier MAJOREL
Sebastien BELAY
Fabien AMAR
Joueurs/players :
Coralie RIVES
Sesilia MAILEHAKO
Barbara BARTHET
Floriane AMAR
Pauline GOUILLOUD
Annaëlle BARAZZUTTI
Adrien LUCA
Mathéo CORGIER
Thomas LANDET
Florian ANDRES
Eddy CHEMARIN
Mathéo ROFFINO
Etats-Unis
Managers :
Joueurs/Players :

Italie
Managers :
Joueurs/Players :


Monaco
Managers :
Joueurs/Players :
Russie
Managers :
Oleg DEMIN
Elena SIMUTINA
Joueurs/players :
Vladislava SIMUTINA
Anastasiia KLIMOVITCH
Iulia SHAFENKOVA
Artemii KALIAKIN
Petr DEMIN

Slovénie
Managers :
Joueurs/Players :
Suisse
Managers :
Nicola Franchini
Nicola Golay
Mohamed Dib
Joueurs/Players :
Tania Cantone
Aline Berthon
Nathalie AMAR
Soheil-Omar Dib
Diego Cantone
Lauryne Billes